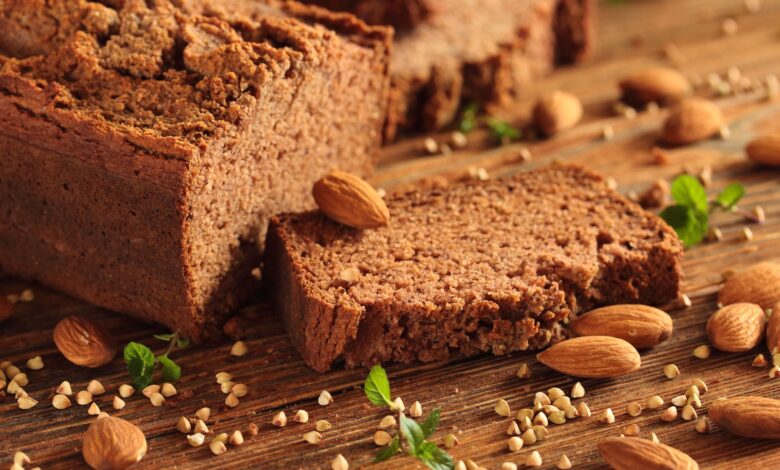 Looking for best vegan banana bread recipe? find the simple step by step process and who knows, you might end up impressing folks around you 😉 For sure the below process is the best that we could gather for you here.
after this recipe was posted, it was tried and tested by many readers. This banana recipe is made with whole wheat flour but, you can substitute it with all purpose flour.
It's always a challenge to make banana cake without eggs and get that texture, taste and aroma that the normal bread would have.
How to make banana bread
Take ripe or overripe bananas (3 to 4 if medium sized or 2 large). In weight, the measure is 10.5 ounce. Slice the bananas and add them to a mixing bowl.
Add half a cup sugar to the bowl. It can be coconut palm sugar or granulated cane sugar as all works well in the recipe.Sweetness can be adjusted as per requirement.
Mash the bananas in the bowl with a masher for smooth consistency. Blender would also do but ensure, there are no chunks and it's mashed well.
Now add 4.3 fluid ounce of oil. You can make this bread with different oil type like canola, olive, coconut, avocado or vegetable oil. This totally depends on the cooking oil type that you use for daily consumption.
Stir well to mix the oil with banana puree.
add ¼ tsp cinnamon powder, 2 to 3 pinches or ⅛ tsp of nutmeg powder and ½ tsp vanilla powder or 1 tsp vanilla extract. Both cinnamon powder and nutmeg powder are optional. Mix the spices with the the banana puree to get a proper mix.
Sieve 1½ cups whole wheat flour (6.3 ounce), ½ tsp baking soda, 1½ tsp baking powder and a pinch of salt (optional) directly in the bowl.
Fold the ingredients well. The folding step is important as you want the bread mix to be one and evenly mixed without the batter getting deflated.
Here's the best part, you can add any of the below as per your requirement.

Crushed walnut
Choco chips
Dry fruits or just sunflower seeds
Baking the Banana Bread
Pour the batter into greased or lined loaf pan or round cake pan.
Bake in the preheated oven at 350F for 30-40 minutes or until the toothpick inserted in the bread comes out clean.
The temperature varies from oven to oven. So take your call and keep an eye. However, don't open the oven until the bread is ¾th done.
Remove the bread and let it cool. Serve fresh with coffee or tea.
Quick tip : Wrap the remaining loaf in a cling film to keep it fresh for next serve.
Do drop your comment after trying our vegan banana bred recipe. Also, is there another recipe you want us to cover? please drop it in the comment.